Dr. Peter Richardson
Executive Vice President and Chief Scientific Officer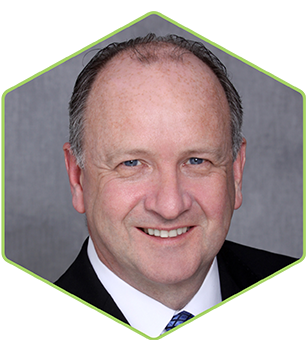 Dr. Peter Richardson is the executive vice president and chief scientific officer at Mallinckrodt Pharmaceuticals. He has executive responsibility for Mallinckrodt's branded research and development (R&D), medical affairs, safety, portfolio and project management, and regulatory affairs functions, and he is a member of the Company's executive committee.
Dr. Richardson is a pharmaceutical executive with more than 30 years of experience in research and development leadership, including building and supporting product development pipelines and clinical program management.
Before joining Mallinckrodt, Dr. Richardson served as the Executive Vice President and Chief Medical Officer of Antares Pharmaceuticals, leading the organization's research and development activities. Prior to Antares Pharmaceuticals, he held senior leadership positions in research and development at several pharmaceutical companies, including Novartis, MannKind Corporation and Adare Pharmaceuticals.
Dr. Richardson holds a B.Med.Sci. from the University of Nottingham and a BM, BS from the University of Nottingham Medical School. He completed Stanford University Graduate School of Business' executive program and is a member of the Royal College of Physicians in the United Kingdom.