Henriette Nielsen
Executive Vice President and Chief Transformation Officer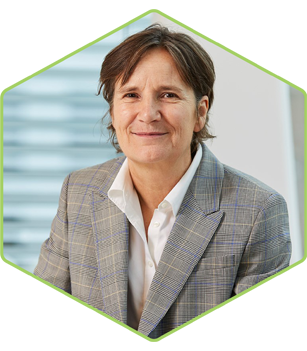 Henriette Nielsen is the executive vice president and chief transformation officer at Mallinckrodt Pharmaceuticals. She has executive responsibility for all human resources, communications and people-related matters as well as responsible for building out our ESG program and is a member of Mallinckrodt's executive committee.
Ms. Nielsen has significant experience from a range of corporate functions and a proven track record of enhancing operations at pharmaceutical companies.
Most recently, Ms. Nielsen served as EVP of Business Operations at Hikma Pharmaceuticals, where she led the company's business operations division and had oversight of the legal, pharmacovigilance, compliance, risk, IT, digital and business improvement functions. She also led the company's ESG strategy and was responsible for Hikma Ventures, the corporate venture capital arm of Hikma Pharmaceuticals. Prior to Hikma, Ms. Nielsen served as SVP and Chief Transformation Officer at Teva Pharmaceuticals and EVP and General Counsel at Actavis. Earlier in her career Ms. Nielsen worked at a law firm and an investment company.
Ms. Nielsen received a Master of Laws from the University of Edinburgh and a Candidate of Law degree from the University of Copenhagen.