Kassie Harrold
Executive Vice President and Chief Compliance Officer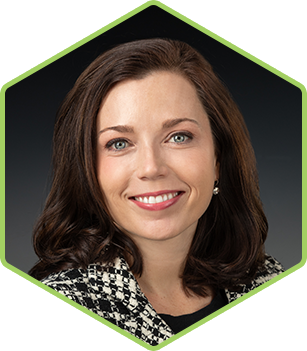 Kassie Harrold is the executive vice president and chief compliance officer at Mallinckrodt Pharmaceuticals. She has executive responsibility for overseeing the company's global integrity and compliance program and the execution of Mallinckrodt's Corporate Integrity Agreement and the Specialty Generics Operating Injunction and is a member of Mallinckrodt's executive committee.
Ms. Harrold has more than 15 years of compliance experience in the pharmaceutical and specialty chemical industries. Ms. Harrold has assessed, implemented and managed compliance programs in a broad range of subject matter areas.
Ms. Harrold has held roles of increasing responsibility since joining Mallinckrodt in 2013, including her most recent role as senior vice president and chief compliance officer. She also led the trade compliance and business support functions and has advised senior management on a broad range of business matters as the senior staff liaison to the president and chief executive officer. Previously, Ms. Harrold held several positions, including global compliance, litigation and employment counsel and government affairs with Solutia Inc., the specialty chemicals spin-off of Monsanto.
Ms. Harrold holds a Bachelor of Science and Juris Doctor degrees from Duquesne University in Pittsburgh, Pennsylvania. She is active in the Healthcare Businesswomen's Association (HBA), having served on the St. Louis chapter board and was selected as Mallinckrodt's 2016 HBA Rising Star.