ACETAMINOPHEN / PARACETAMOL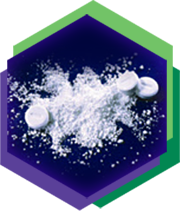 Mallinckrodt Pharmaceuticals' bulk pharmaceutical pain management product line includes Acetaminophen (APAP), the active ingredient in Tylenol® (a product of McNeil-PPC Inc.). Acetaminophen is a pharmaceutical analgesic used to relieve mild to moderate pain and to reduce fever. Our plants in Raleigh, North Carolina and Greenville, Illinois USA supply customers in over 100 countries around the world.
Mallinckrodt also offers a line of direct compression Acetaminophen products, known as Compap™, that offer a unique particle size advantage to facilitate blending with other active pharmaceutical ingredients.

Quality means exceptional product uniformity and reliability, resulting in consistent, high quality products for your dollar. It also means more opportunities for you to market your products around the world; our Acetaminophen meets the regulatory guidelines of more than 56 countries on six continents. Our commitment to quality also extends to our responsibilities as a global citizen. Mallinckrodt is committed to safe, green and sustainable operations that meet or exceed the highest international standards.
| | |
| --- | --- |
| Acetaminophen USP/Paracetamol Ph Eur Powder | SDS |
| Acetaminophen USP/Paracetamol Ph Eur Powder | SDS |
| Acetaminophen USP/Paracetamol Ph Eur Powder | SDS |
| Acetaminophen USP/Paracetamol Ph Eur Powder | SDS |
| Acetaminophen USP/Paracetamol Ph Eur Granular | SDS |
| Acetaminophen USP/Paracetamol Ph Eur Granular | SDS |
| Acetaminophen USP/Paracetamol Ph Eur Semi-Fine Powder | SDS |
| Acetaminophen USP/Paracetamol Ph Eur Semi-Fine Powder | SDS |
| Acetaminophen USP/Paracetamol Ph Eur Semi-Fine Powder | SDS |
| Acetaminophen USP/Paracetamol Ph Eur Micronized | SDS |
| Acetaminophen USP/Paracetamol Ph Eur Special Granular | SDS |
| Acetaminophen USP/Paracetamol Ph Eur Special Granular | SDS |
| Acetaminophen USP/Paracetamol Ph Eur Dense Powder | SDS |
| Acetaminophen USP/Paracetamol Ph Eur Dense Powder | SDS |
| Acetaminophen USP/Paracetamol Ph Eur Fine Powder | SDS |
| Acetaminophen USP/Paracetamol Ph Eur Fine Powder | SDS |
| Acetaminophen USP/Paracetamol Ph Eur Powder LP | SDS |
| Acetaminophen USP/Paracetamol Ph Eur Powder LP | SDS |
| Acetaminophen USP/Paracetamol Ph Eur Powder LP | SDS |
| Acetaminophen USP/Paracetamol Ph Eur SPS | SDS |
| Acetaminophen USP/Paracetamol Ph Eur SPS Coarse | SDS |
Compap™ (Paracetamol Ph Eur; USP 90%)
SDS
Compap™ L (Acetaminophen USP/Ph. Eur. 90% Anhydrous Basis)
SDS
Compap™ L (Acetaminophen USP/Ph. Eur. 90% Anhydrous Basis)
SDS
Compap™ L (Acetaminophen USP/Ph. Eur. 90% Anhydrous Basis)
SDS
Compap™ CPM (Acetaminophen USP 90% Anhydrous Basis &
Chlorpheniramine Maleate USP 0.55% Anhydrous Basis) (Active Ingredients)
SDS
Compap™ Coarse L (Paracetamol USP Ph Eur; 90% Anhydrous Basis)
SDS
Compap™ Coarse L (Paracetamol USP Ph Eur; 90% Anhydrous Basis)
SDS
Compap™ SDCrsL (Paracetamol Ph Eur; USP 90% Anhydrous Basis)
SDS
Compap™ WSE (Paracetamol Ph Eur; USP 95% Anhydrous Basis)
SDS
Compap™ PVP3 (Paracetamol Ph Eur; USP 97%)
SDS
Paracetamol DC (PVP) 284N (Paracetamol Ph Eur; 96% Anhydrous Basis)
SDS
Paracetamol DC (PVP) 284N (Paracetamol Ph Eur; 96% Anhydrous Basis)
SDS
Paracetamol DC 272N (Gelatin) (Paracetamol Ph Eur; 95% Anhydrous Basis)
SDS
Paracetamol DC 273N (P.G.S) (Paracetamol Ph Eur; 95% Anhydrous Basis)
SDS