Karen Ling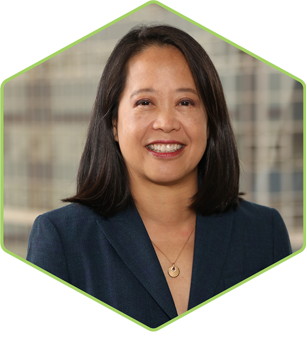 Ms. Ling has been a director since August 2022 and has served as a member of the Human Resources & Compensation Committee since October 2022. She has more than 25 years of experience in human resources leadership and has worked extensively in the pharmaceutical industry.
Ms. Ling most recently served as executive vice president and chief human resources officer of American International Group, Inc. (AIG) from 2019 to 2021, leading the Company's global human resources function. Prior to AIG, Ms. Ling served as executive vice president and chief human resources officer at Allergan from 2014 to 2019. From 2008 to 2014, Ms. Ling held a number of leadership positions at Merck, culminating in her role as senior vice president, human resources for Merck's Global Human Health and Consumer Care businesses. Prior to Merck, she spent 14 years at Wyeth in various positions leading human resources in the company's pharmaceutical division and subsequently at the corporate level. Throughout her career, Ms. Ling has led the integration of successive acquisitions, enhanced compensation and benefits programs, implemented initiatives to strengthen corporate culture, and evolved and improved talent acquisition and retention practices.
In addition to the Mallinckrodt board, Ms. Ling serves on the board of iRhythm Technologies, where she chairs the Compensation and Talent Management Committee. She also serves on the advisory committee of Galderma and the boards of two non-profit organizations, ExpandED and the JED Foundation.
Ms. Ling holds a J.D. from Boston University and a B.A. in Economics from Yale University