James Sulat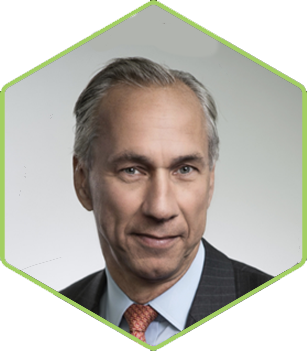 Mr. Sulat has been a director, and has served as chair of the Audit Committee and a member of the Human Resources & Compensation Committee since June 2022. He brings more than 20 years of leadership experience in the life sciences industry, both as a senior executive and a board member.
Mr. Sulat previously served as chief executive officer and chief financial officer at Maxygen from 2009 to 2013, and as a director on the Maxygen board from 2003 until 2013. Prior to that, he served as president and chief executive officer at Memory Pharmaceuticals from 2005 to 2008, and as a director on the Memory board from 2005 to 2009. Earlier in his career, he served as chief financial officer at R.R. Donnelley & Sons, Chiron Corporation and Stanford Health Service.
In addition to Mallinckrodt, Mr. Sulat currently serves as vice chairman of the supervisory board for Valneva SE, a position he has held since 2013. He has also served on the boards of Arch Therapeutics and Exicure since 2015 and 2020, respectively.
Mr. Sulat holds a BS in Administrative Sciences from Yale University and an MBA and an MS in Health Services Administration from Stanford University.