Spiro Gavaris
President, Specialty Generics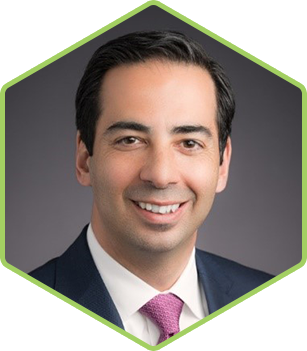 Spiro Gavaris is President, Specialty Generics at Mallinckrodt Pharmaceuticals. He has executive leadership responsibility for the company's specialty generics and active pharmaceutical ingredients (API) products.
Mr. Gavaris has nearly 20 years of experience in pharmaceuticals and healthcare related strategy, sales, marketing, operations, business development, integration, and life cycle management.
Previously, Mr. Gavaris served as the President of the U.S. Injectables division of Hikma, a London-based (FTSE 100) pharmaceutical manufacturer and third largest supplier of generic injectables to the United States. His other roles at Hikma included commercial leadership of its oral generics business unit and the launch and oversight of its U.S. brands division. He also spent four years at Campbell Alliance Consulting where he served as a practice executive working with 20 different pharmaceutical, biotech, animal health and device companies to enhance their commercial strategy and operations. Prior to this, he entered the pharmaceuticals industry in sales for Bristol Myers-Squib after working as a civil engineer.
Mr. Gavaris holds a bachelor's degree from Franklin and Marshall College and an MBA in Marketing and Management from New York University, Stern School of Business.