Monica Andersen
Vice President, Human Resources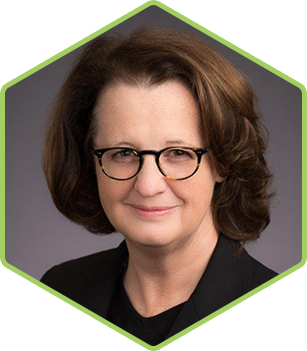 Monica Andersen joined the pharmaceutical segment of Covidien in October 2011 and has served as Vice President of Human Resources of Mallinckrodt since 2013. Since then, Ms. Andersen has provided HR leadership to various parts of the organization including support for M&A, integration, organizational design, labor and employee relations, talent acquisition, performance management, HR policies, benefits and reward programs. Ms. Andersen joined the Specialty Generics business unit in October 2016.
Prior to Covidien, Ms. Andersen spent over a decade with Western Union in a number of HR Leadership roles. Ms. Andersen significantly contributed to the successful spin-off of Western Union from First Data Corporation and was responsible for leading significant strategic and transformative business initiatives leveraging her global employee and labor relations expertise. Ms. Andersen's three decades of HR leadership experience in human resources spans industries and blue-chip companies including GE Industrial Systems, GE Capital, NCH Promotional Services and A.C. Nielsen, both previous divisions of Dun & Bradstreet.
Ms. Andersen holds a Bachelor's Degree from North Central College in Naperville, Illinois and a Master's degree in Labor and Industrial Relations from the University of Illinois, Urbana–Champaign.