Elissa Cote
Senior Vice President and Chief Strategy and Business Development Officer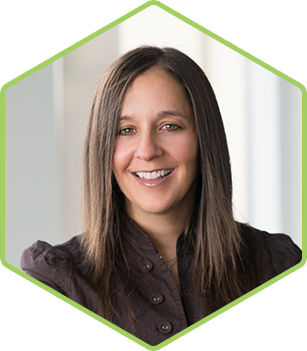 Elissa Cote is the senior vice president and chief strategy and business development officer at Mallinckrodt Pharmaceuticals. She has responsibility for corporate strategy, licensing, M&A and alliance management, and is a member of Mallinckrodt's senior leadership team.
Ms. Cote has nearly 15 years of direct experience in the biopharmaceutical industry and an additional 10 years of experience in strategic and management consulting. Ms. Cote has extensive expertise in business and commercial strategy, as well as therapeutic and disease area strategy in several core therapeutic areas including CNS, auto-immune/inflammation, gastrointestinal, respiratory, hepatology, regenerative medicine and rare orphan disease. Ms. Cote also has significant expertise in business development, global strategic marketing, pre-commercialization/new product planning, business analytics and insights and portfolio and product prioritization in addition to experience in international markets including Europe, Japan and China.
Previously, Ms. Cote led the marketing and alliance management teams at Sucampo Pharmaceuticals until 2018 when Sucampo was acquired by Mallinckrodt where she then took on the role of senior vice president, head of global marketing and commercial development. Before joining Sucampo, Ms. Cote held roles of increasing responsibility at Histogenics Corporation and AstraZeneca. Prior to joining the life sciences industry, Ms. Cote spent over 10 years as a strategy and management consultant at Accenture.
Ms. Cote holds a bachelor's degree from Union College in Schenectady, New York and lives in northern Virginia with her family.